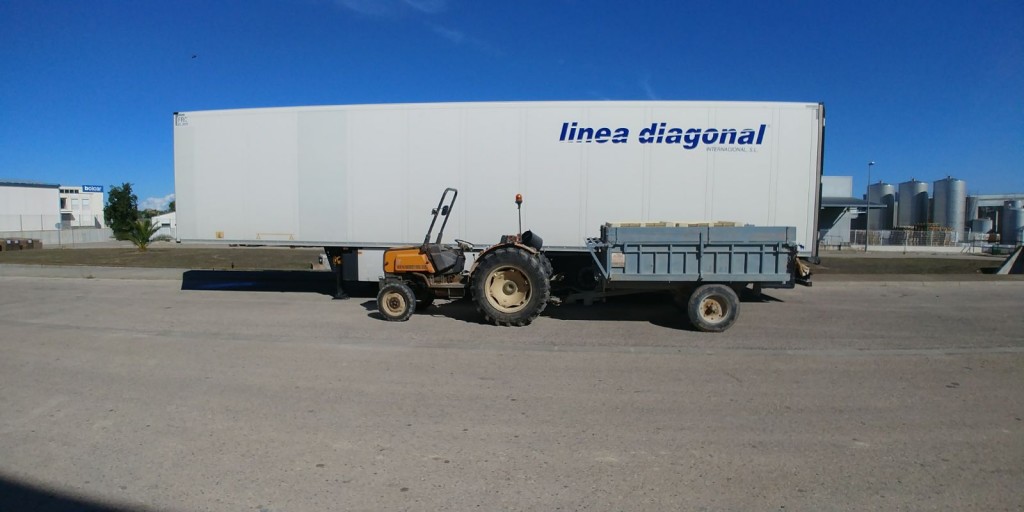 linea diagonal collaborates in harvest of grapes with Ton Rimbau (Porcellanic)
Ton Rimbau, Porcellànic Vino Sur-Lie Xarello 2011 Penedès 17 Drink 2013-2017
The natural wine scene in Spain is a piece of patchwork, and I must say that I really like the whites more than the reds. This is a Xarello from Penedès with no added sulphur which is made following the biodynamic calendar. But Ton Rimbau is going to much further extremes: he uses ceramic bottles to protect his wines from the light (think of those old beer bottles), and stores them standing up in an underground pool of water in non-negative geological areas to keep the temperature stable until the wine is shipped from the winery. The flasks come with a wooden label hanging from the neck and are sealed with wax, all as natural as he can think of, giving it a most unusual look.
He wanted to call this wine Ceramic but they had some problems registering the name, so they went for porcellànic, which is a Catalan word trying to mean more or less the same – but based on porcelain. Now, going beyond these esoteric details, the Xarello grapes come from 30-year-old vines planted at 292 metres above sea level in a plot called La Llaona. The vineyards are not worked; they are left to develop their own ecosystem – which he sees as a forest – especially without sowing to avoid dust or other particles in the air. The grapes are hand-picked, softly pressed in a vertical press, macerated and fermented in new French oak barrels at a low temperature. Each process is carried out according to lunar cycles. Raised during nine months in French oak barrels (Allier) on its fine lees, and all without any added sulphites. A wine of strong personality, clearly not  made to please all palates. Confused? However, the most disturbing detail is really the price tag.
May be a bit cloudy. Very closed at first, different, incense, earthy, soil, phenolic, chalk, stone, lees, smoke, ripe skins (sometimes moving into dangerous territory: cider). It reminds me of the Sancerres from Vatan or the whites from Quinta das Bágeiras in Bairrada (Portugal). It might have some residual sugar, but most of the time it feels quite dry; it is a chameleon of a wine, ever changing. At the end, the truth is in the lees! (LG)
12.5%
€75
Recaredo, Can Credo Xarel-lo 2009 Penedès 16.5 Drink 2013-2016
I couldn't resist adding just one more Xarello, as I loved this wine. I tasted 2009 even